Our Blog from Peppermint Twist to Inspire you!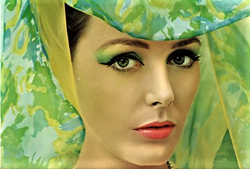 Let's take a look at vintage jewelry advertisements from Trifari, Monet, Coro, Sarah Coventy and more! Marketing advertisements from the 1940s-80s are unique and colourful!
Read about the history of earrings and learn about how you can wear vintage clip-on and screw back earrings with comfort. Earrings from the 1940-1970s are covered in this discussion.