Our Blog from Peppermint Twist to Inspire you!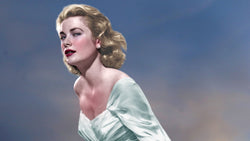 During times of isolation, old Hollywood films were the epitome of glamour - the hair, the clothing and the jewelry. Let's look at old films and how they heavily influence vintage fashion today.
Read about the history of earrings and learn about how you can wear vintage clip-on and screw back earrings with comfort. Earrings from the 1940-1970s are covered in this discussion.