Roll over image to zoom in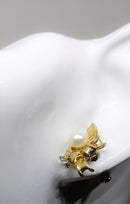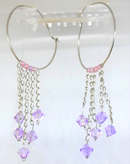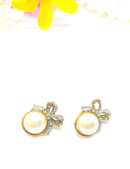 Description
We have moved our shop to ETSY. Please visit ETSY to purchase this item and other great finds. 
This is a set of 6 pairs of pierced earrings that are great for everyday use or special occasions. This mix allows you to accent your wardrobe at a low cost with exceptional style

Included in this set

1 pair of older (1960s - 70s) Faux pearl earrings with rhinestones in a bow design
1 pair of dangle loop earrings with 5 purple aurora borealis beads that dangle
1 pair of of gorgeous green dangle earrings with gold patterned inlay
1 pair of light amber stone earrings - square with texture
1 pair of tiny stud earrings with pearl and rhinestone in a bow design
1 pair of copper beaded dangle earrings in a teardrop shape pattern

Earrings are between .5 inches to 1.5 inch dangle length

All are in great condition!!

Note: I clean all of my jewelry with an ultrasonic machine or by hand if very delicate. Also, rubbing alcohol is used for sanitation purposes.

We include a FREE pair of new, backings for each set for your extra use.
Please visit our ETSY store if you wish to purchase this item or other great things from our shop! -->  ETSY.COM
Payment & Security
Your payment information is processed securely. We do not store credit card details nor have access to your credit card information.