Roll over image to zoom in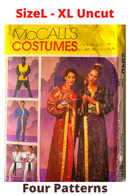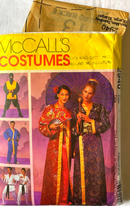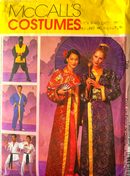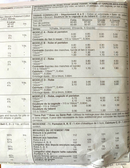 Description
We have moved our shop to ETSY. Please visit ETSY to purchase this item and other great finds. 
This is a wonderful pattern by McCall. It is called costumes, which could be used for such purposes but I don't like the label the creation of a wonderful Asian dress or karate outfits as costumes because they have countless practical uses also


Details:

McCall L/XL - uncut
From 2000 - in French and English but printed in Mexico
Makes robes, pants, jacketIdeal for cotton, cotton blends, sateen, brocade.
for bust 38-40 up to 44 inches
for hips 40-46 inches
The pattern is in great condition but the packaging as some slight use (its 20 years old)
This is a great sewing project!
Payment & Security
Your payment information is processed securely. We do not store credit card details nor have access to your credit card information.